Is month after month of teleworking finally getting to you? Are you aching for a change of scene? Well then, pack up your laptop (don't forget the charger!!) and check in to the Versō hotel to telework for a day or two—better still, for an entire week!
The upside of teleworking (also referred to as 'remote' working) is that you can conduct business from more or less anywhere. After spending months in your improvised home office, perhaps having to squeeze into the corner of a table, a change of scene would undoubtedly be most welcome!
The Versō hotel, which was renovated from top to bottom only last year, is the perfect place to telework in comfortable, modern surroundings. Think how impressed your colleagues will be when they notice the stunning, mid-century décor during your Zoom meetings—certainly a change from a messy living room or kitchen!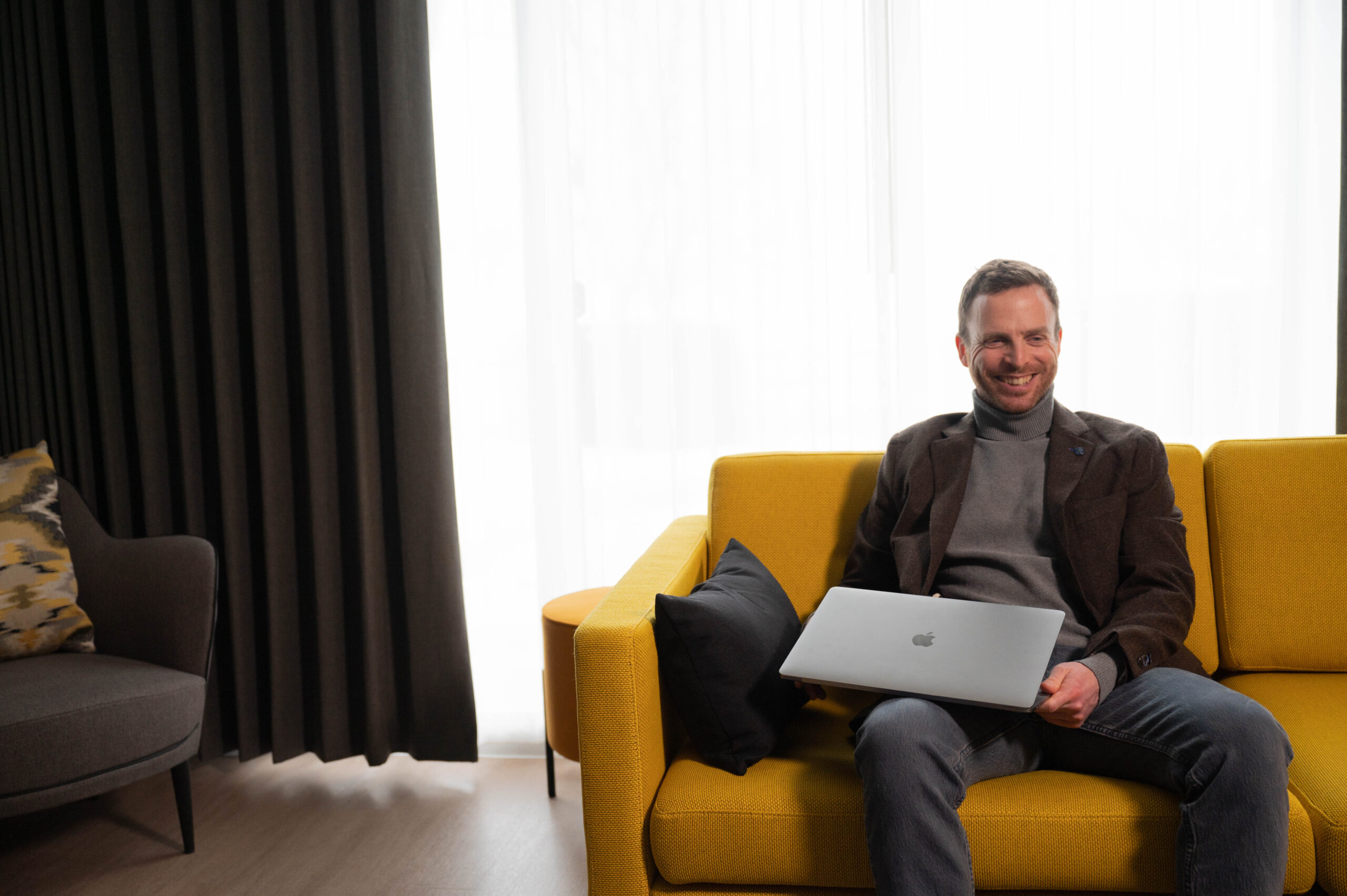 The rooms have the kind of restful ambience conducive to being able to concentrate and to produce good work. Most units look out over scenic Lake Memphremagog and the surrounding mountains. The restful landscape, combined with gusts of wind kissing the waves, the sweet sound of birdsong and a blue, blue sky peppered with slow-moving clouds, is a tried-and-tested 'recipe' for combating stress! Research shows that a calm, natural environment can boost workers' productivity and creativity—a sure-fire solution for those who have reams of reports to write or bulky files that need detailed analysis.
And if you're missing your habit of raiding the fridge while working from home, rest assured that our rooms come equipped with mini fridges for your snacks! You can also help yourself to unlimited free coffee (the number of cups is up to you!) There are Nespresso coffee machines in every room.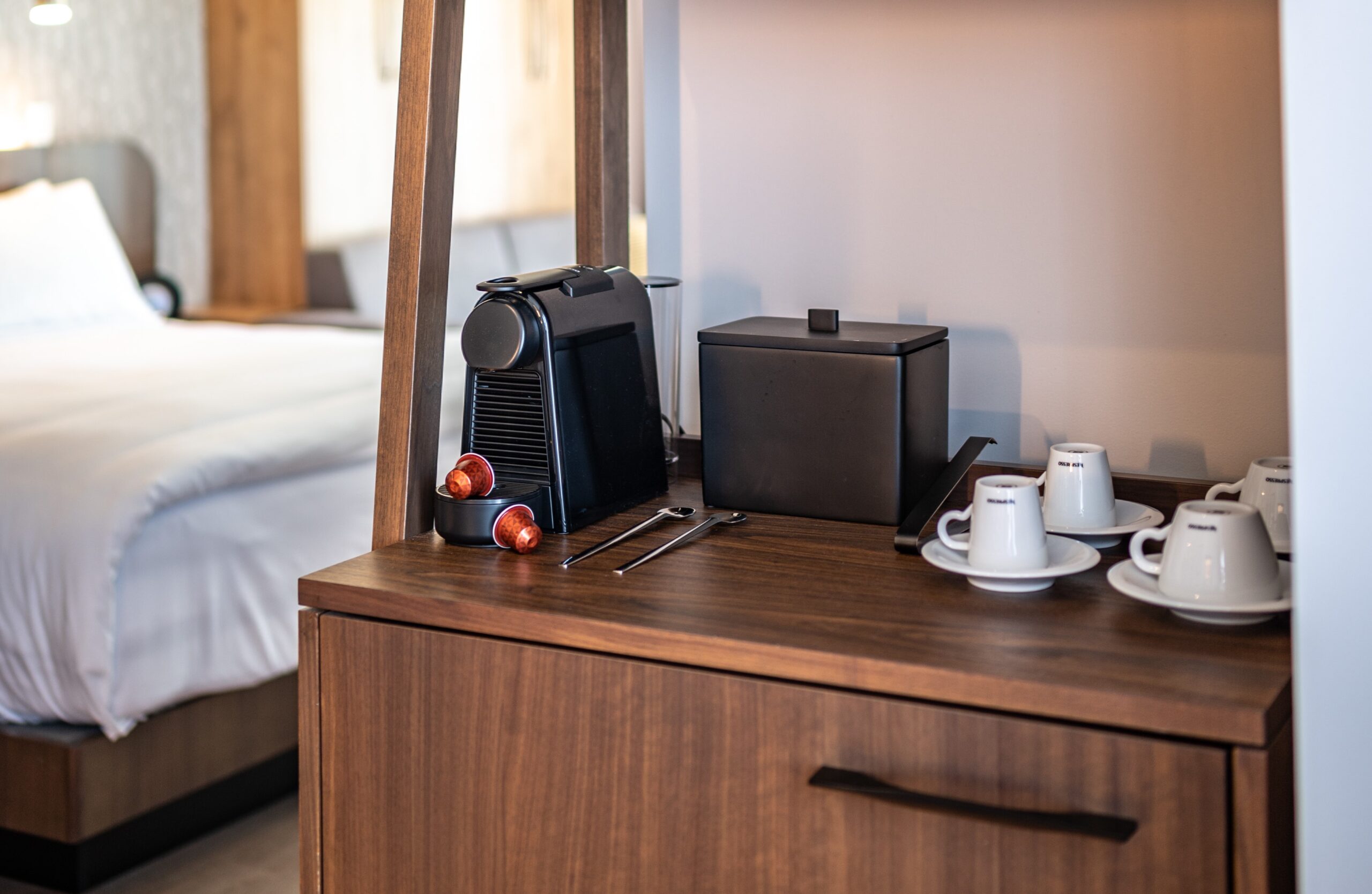 When it comes to the latest technology, we've got that too! There's no need to worry about uneven connections or the internet cutting out in the middle of a meeting. All the rooms come with fast, reliable Wi-Fi. They also have large, flat-screen TVs and Bluetooth alarm clocks. You won't miss that early morning meeting at 8:30 a.m.!
Once the lunch hour rolls around, you can take a well-deserved break at the Kóz bistro, situated within the hotel (open for lunch Wednesday to Friday). Your taste buds will enjoy a culinary 'journey' as you tuck into the delicious dishes inspired by the Mediterranean cuisines of Greece and Turkey. The menu offers a wide choice—a tasting plate of hot and cold mezzes (small dishes), grilled meats, fish, seafood, or pides (a type of Turkish pizza). There's something for everybody! And if the weather is warm and sunny, you can even opt to take your meal on our two-storey terrace (there's one outside each floor of the building), both of which offer views over the lake. After that wonderful lunch, you'll be ready to face the rest of the day!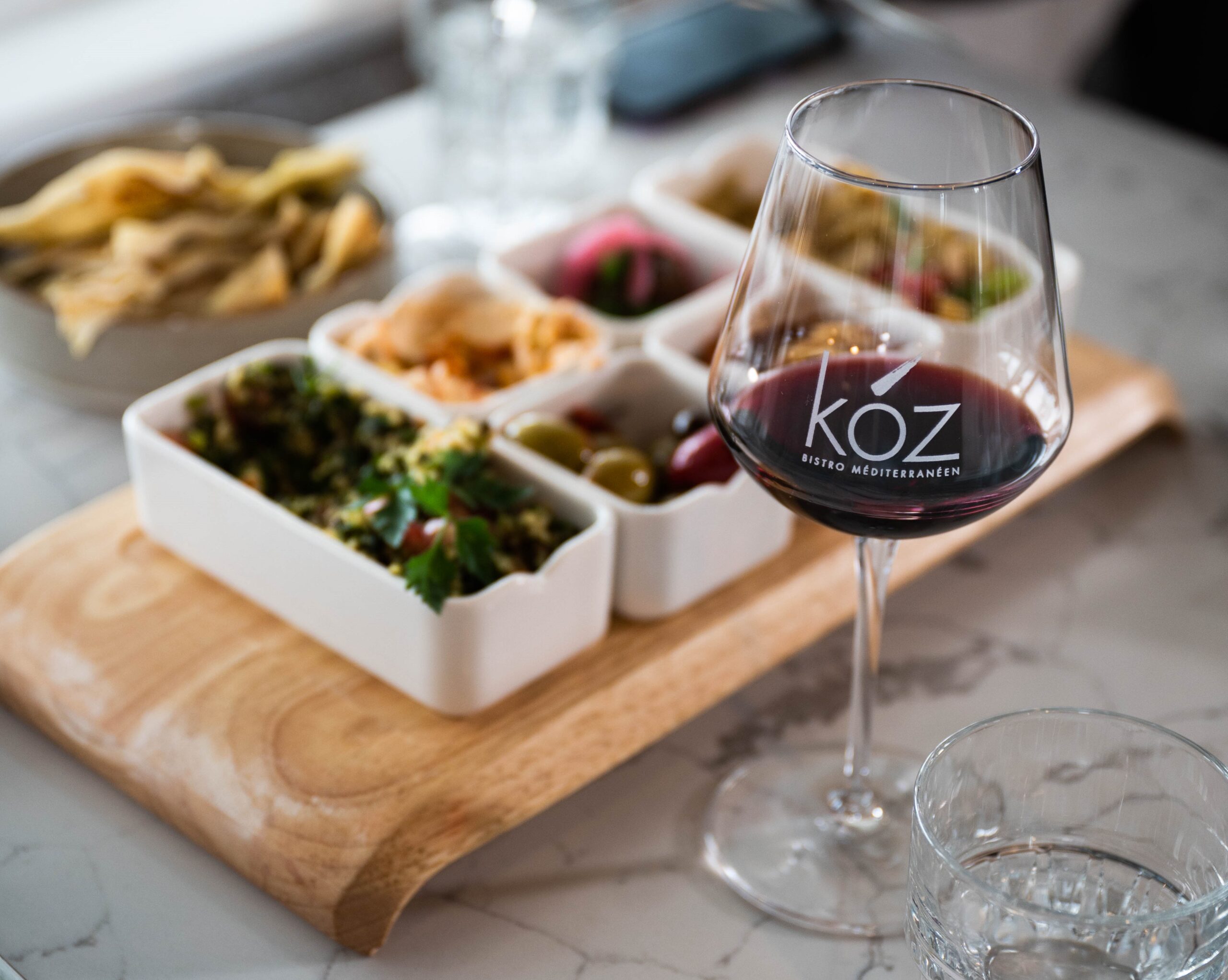 When your work is done, why not take advantage of the mild spring weather to explore the area around the hotel? Jump on your bike and cycle the Merry Point trail. Take a walk across the Rivière-aux-Cerises marsh. Go window shopping in downtown Magog. As of May 28, you can also book a cruise on Escapades Memphrémagog's boat, either for an aperitif or a gourmet meal—a lovely sail across a lovely lake…
If you manage to shorten your work day entirely, get into your car and drive for a short distance to the Bleu Lavande lavender farm or Mont-Orford National Park. There's so much to see and do within easy reach of the hotel!
So, why not add a stay at the Versō hotel to your to-do list for the coming weeks?
To make a reservation, please call 1-800-567-2727 or click here.
---
To read more blog articles, click here !