'Mon pays, ce n'est pas un pays, c'est l'hiver…' the lyrics of Gilles Vigneault's tribute to winter in Quebec says it all! When La Belle Province is clad in nature's snowy blanket, it really comes into its own. The land sparkles and glows, tempting outdoor lovers to don their warmest boots, mittens and toques, ready to push their feet into skis or skates and set off on an adventure, right here in our own little corner of the country. Staycations can be just as rejuvenating as going abroad!
Getting out into the fresh air amid our breathtaking, wintery landscapes will do you the world of good and there's no better way to counteract the January blues. Staycations can be just as revitalizing as trips overseas!
The following are 5 great outdoors activities to try in the Eastern Townships this season:
Departure Point: Versō Hotel
Situated on the shoreline of Lake Memphremagog, Versō hotel is not only a short distance from downtown Magog, but it is also in the heart of the Eastern Townships, within easy reach of towns and cities such as Sherbrooke, Granby, Coaticook, and Megantic. The hotel is an ideal base from which to explore the region, so we suggest that you leave your luggage with us, then take a day (or two, or three!) to travel from place to place, exploring these destinations and their surrounding areas.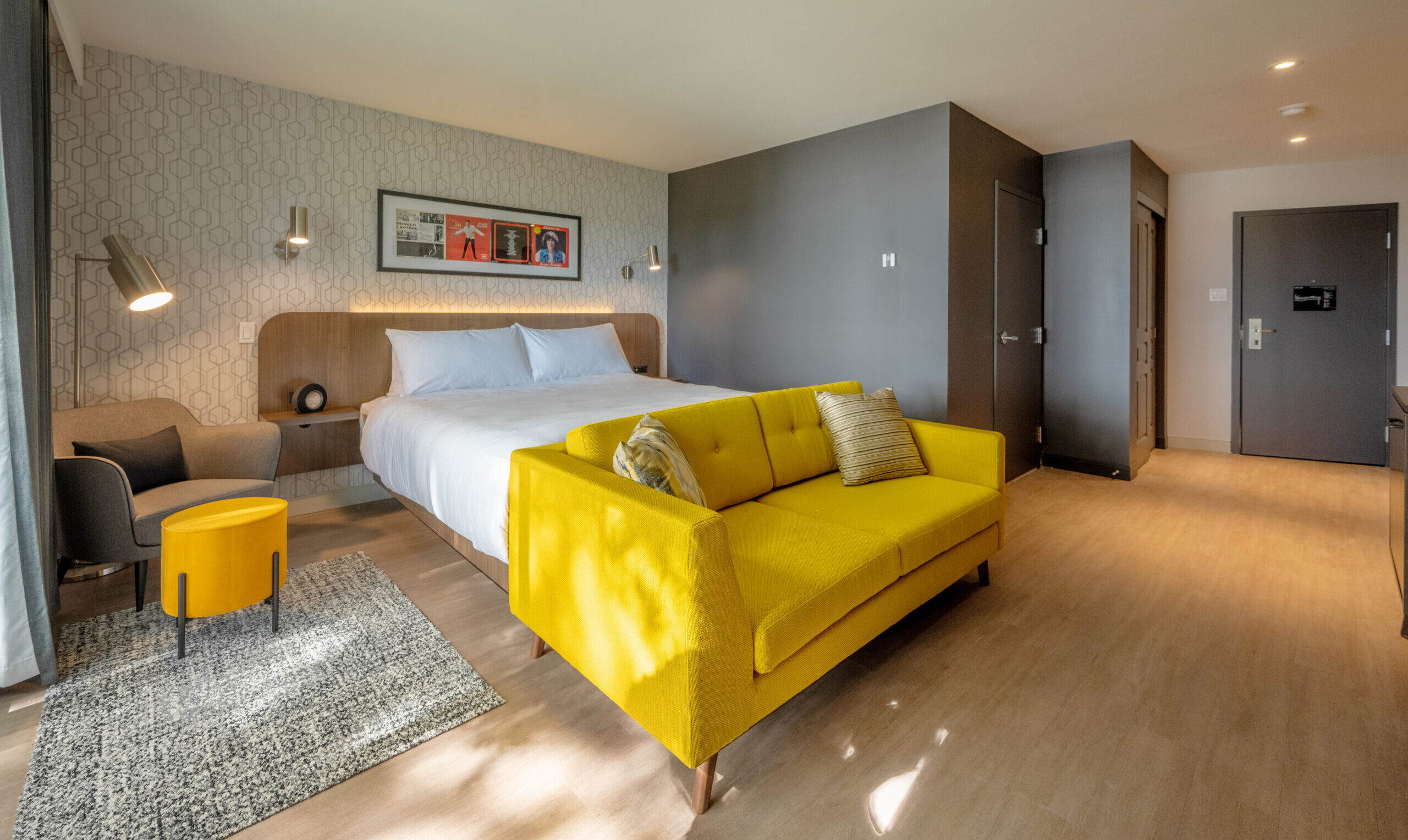 Versō, boutique hotel
Merry Point Ice-Skating Trail
Distance from Versō hotel = right outside the door!
For fabulous views over Lake Memphremagog, lace up your skates and whizz along the 2.8-km Merry Point Trail. After a couple of circuits, take time to 'refuel' at our mini restaurant―LeKómptoir. Part of the hotel, but with exterior access to the skating trail, LeKómptoir serves great hot chocolate and coffee that you can sip by the fireplace, as well as a variety of snacks to enjoy during a well-earned break!

Ville de Magog
Parcours Missisquoi Nord
Distance from Versō hotel = 15 minutes

Strap on your snowshoes and follow the Riverain Trail along the Parcours Missisquoi Nord. This riverside route winds through the vast forest bordering the Missisquoi Valley and it offers spectacular panoramas of the Chagnon and Orford Mountains. Several municipalities lie within the Valley such as Eastman, Saint-Étienne-de-Bolton, Bolton-Est and Potton Township. During the summer, the scenic routes criss-crossing these regions can be explored by bike, on foot or by kayak, but even at this time of year, when the trails and mountains are covered in snow, their stunning, natural beauty is well worth the effort of getting there.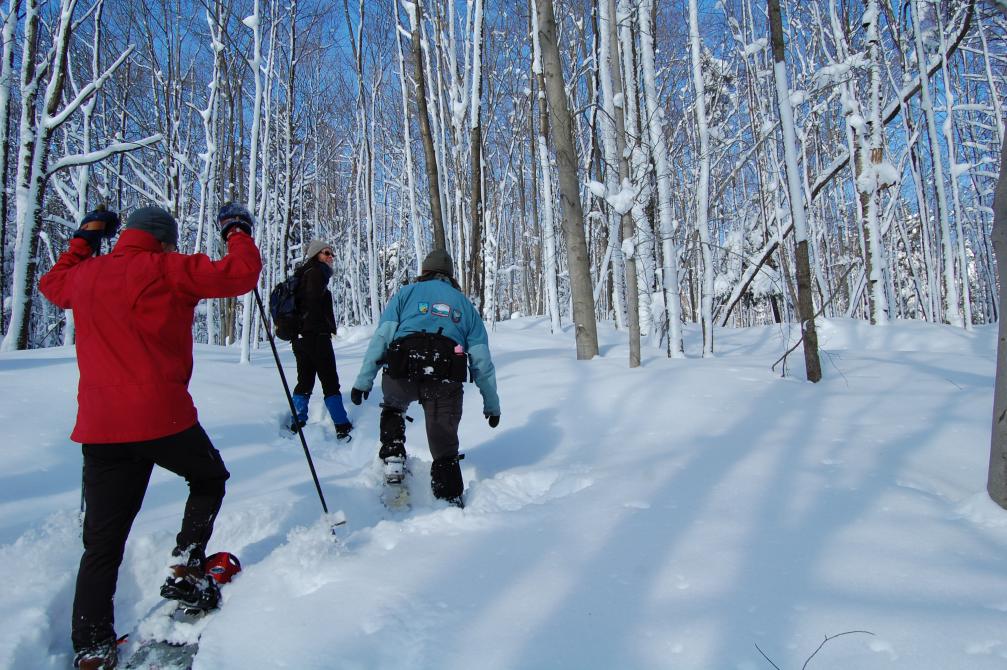 Tourisme Cantons-de-l'Est
The Circuit des Sheds Panoramiques
Distance from Versō hotel = 32 minutes
The Circuit des sheds panoramiques―a route dotted with gazebo-like lookout points―is a must for those who love looking at spectacular views. Each 'shed' is themed around a particular subject and is positioned in such a way as to maximize the panoramic vistas over the region of Haut-Saint-François. On leaving Versō hotel, the first shed on the route is Ascot Corner. Check out all of them here!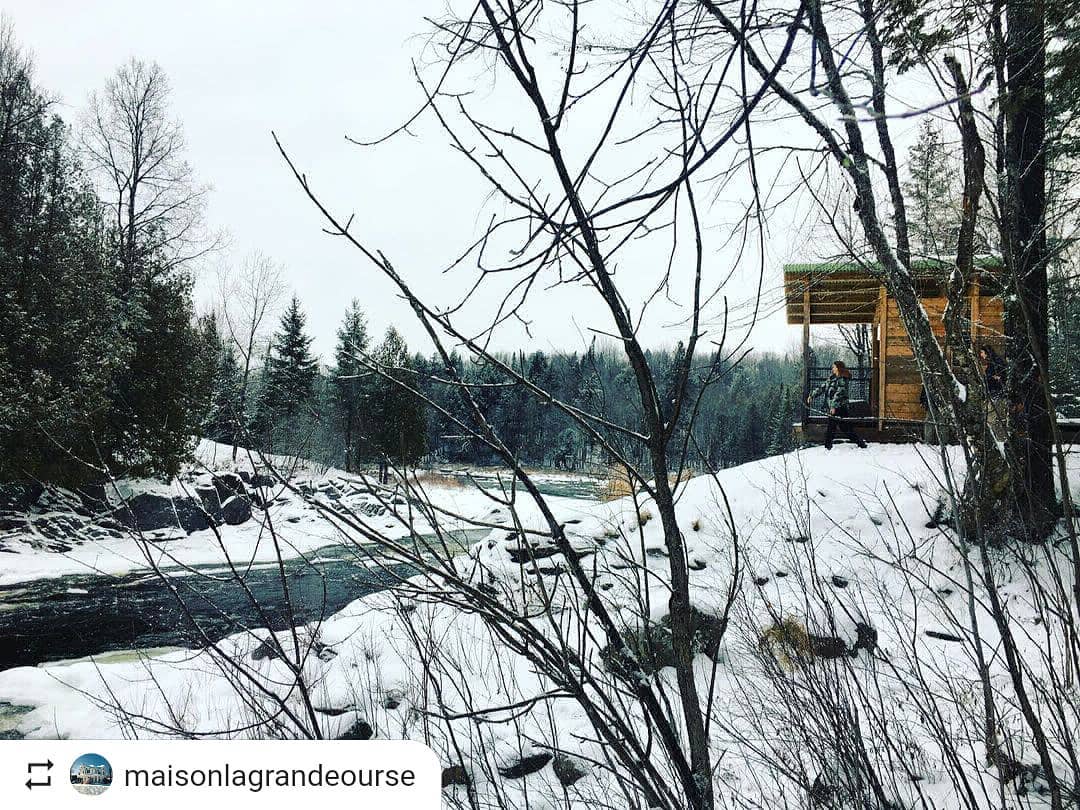 @maisonlagrandeourse
Parc de la Gorge de Coaticook
Distance from Versō hotel = 40 minutes
The Parc de la gorge de Coaticook is a dream destination for winter enthusiasts. They can snowshoe, go dog sledding, hike… Thrill seekers can also ride fat bikes or kick sleds or perhaps, try their hand at ice climbing. Eight walls of the Gorge are adapted to the latter activity. Ranging in height between 25 and 50 metres, they are accessible to climbers of varying skill levels―from beginners to advanced.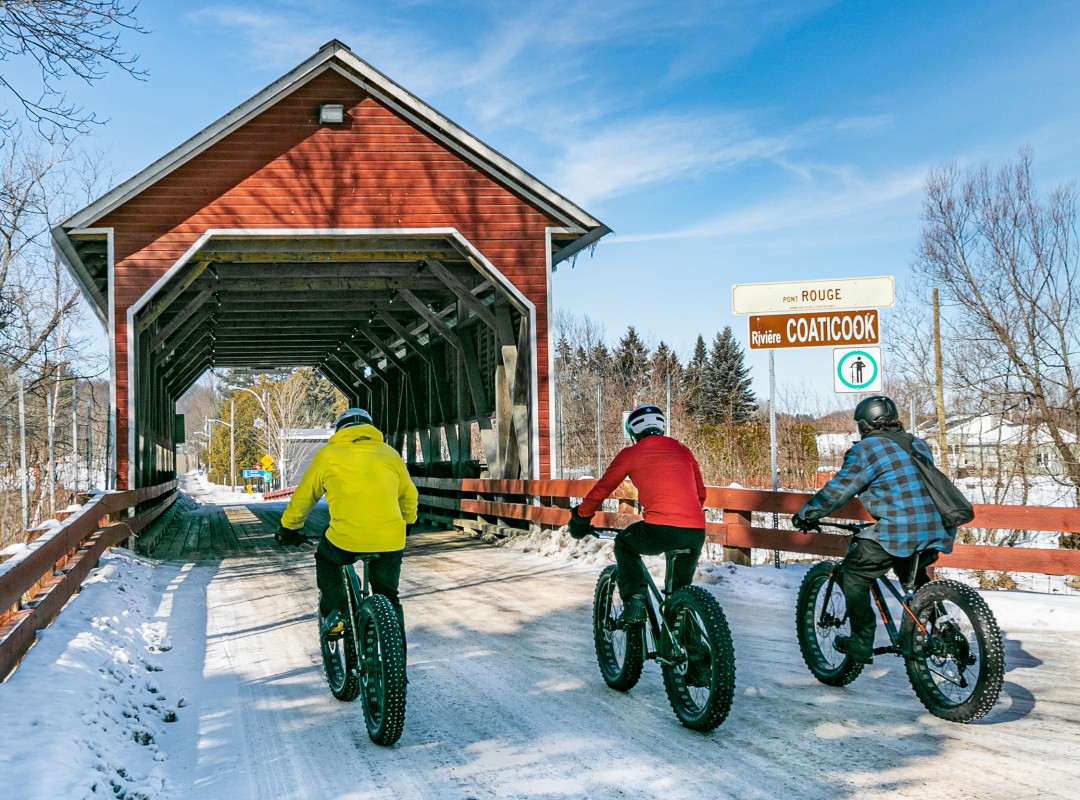 Tourisme Cantons-de-l'Est
Round-Top Trail Sutton
Distance from Versō hotel = 55 minutes
The Round-Top trail is the highest peak in the 968-metre high mountain range, offering bird's-eye views of the Saint Lawrence Lowlands, the Monteregian Hills and Lake Champlain. It's also an ideal spot to practise a little dendrology (the study of trees!) The Round-top is part of the Réserve naturelle des montagnes vertes (the Green Mountain Nature Reserve), where hikers can observe a variety of species―a sugar bush with yellow birch, red spruce trees, and a mixed forest.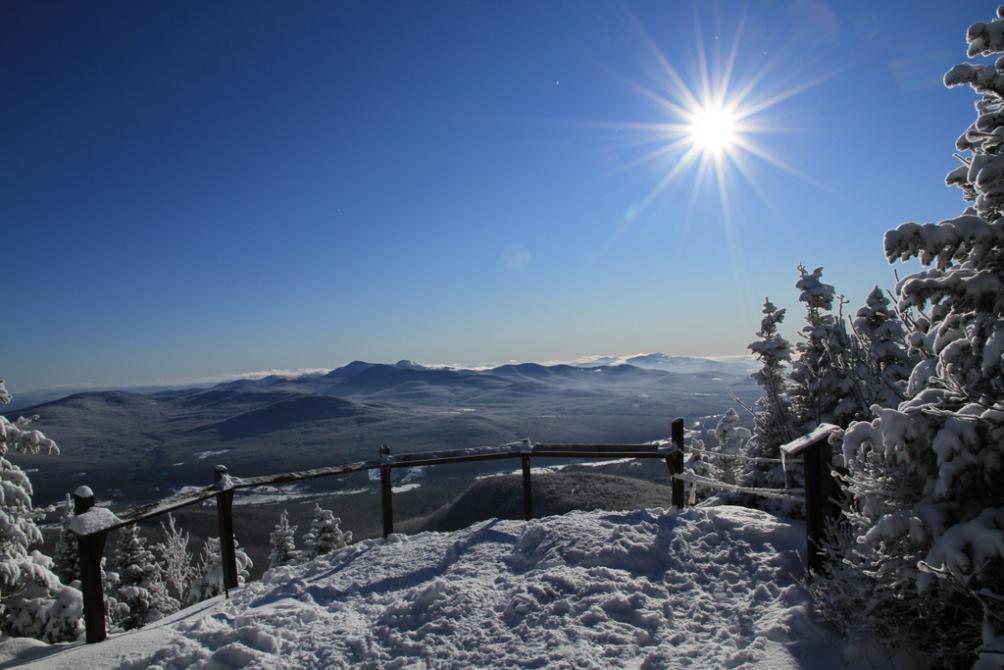 Tourisme Cantons-de-l'Est
Back at the hotel, you may want to cocoon in your room, letting time drift along by getting stuck into a good book or watching TV in front of your fireplace. Doesn't that sound appealing? We think so! By the way, Kóz bistro now offers room service, so order a tasty dish of Mediterranean-inspired food and tuck in! That's also what staycations are all about!
---
To read our other blog posts, click here!