What if this year, instead if visiting a sugar shack, we bring the flavours and the fun of the sugaring-off season to you? That's precisely what we're doing at the Versō hotel!
Amid the picturesque backdrop of Lake Memphremagog, we're setting up a mobile sugar shack, in partnership with Domaine du Cap, a maple producer and winery. Based in Acton Vale, Domaine du Cap will be on site during the last weekend of the Spring Break, to offer a wonderful selection of delicious, organic, maple-based products―taffy cones, popcorn, maple butter, maple caramel, and cotton candy (to name a few!)
Round up a couple of friends, your family or significant other and come to indulge yourselves with taffy on snow and a take-away coffee at LeKómptoir, then warm up by one of our fireplaces. If you love the outdoors, take a healthy walk along the shoreline or skate along the linear rink flanking Lake Memphremagog, right outside the hotel. On Saturday, reward yourself with a Mediterranean-style meal, packed with flavour, at the Kóz bistro!
When and Where?
The terrace of the new Kóz bistro inside the Versō hotel (1150, Principale St. West, Magog). Both the terrace and the linear skating rink are on the Merry Point side of the building.
Saturday and Sunday, March 5 and 6, 2022
1 to 4 p.m.
(weather permitting)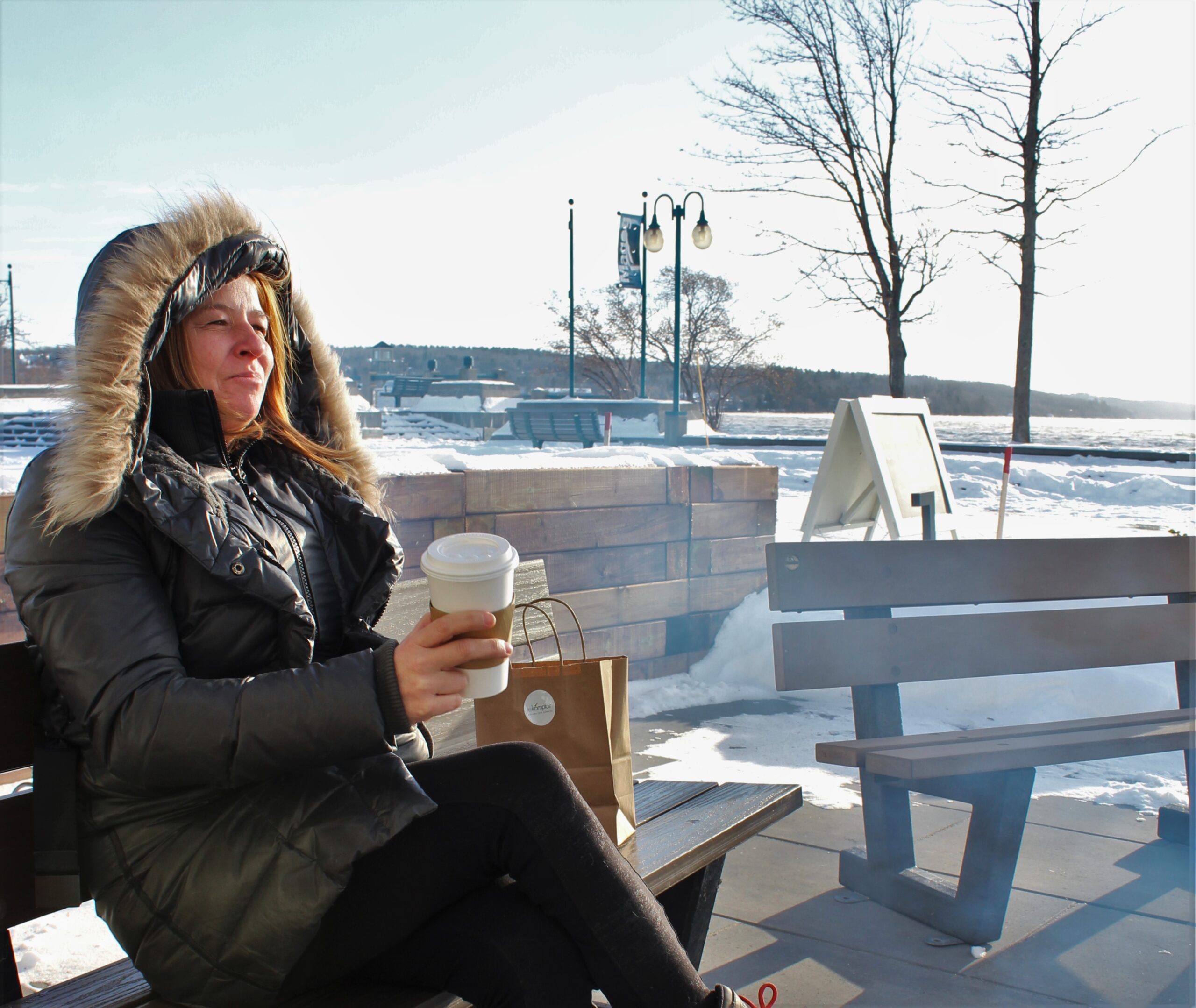 A Little History…
Do you know the origins of the seasonal tradition of visiting a sugar shack?
History tells us that First Nations people collected maple sap and transformed it into syrup, long before settlers came to Quebec. When these newcomers discovered this valuable commodity, they streamlined the production process to the point where they could transport 'sugar loafs' (cones of refined sugar) to France.
Sugar shacks, however, didn't appear until the 19th century. These rustic cabins were originally second homes for maple syrup producers during the sugaring-off season and from time to time, they would invite their family and friends to join them. The idea of going to a sugar shack in order to stock up on supplies (and enjoy a hearty meal!) emerged when the production of maple syrup became commercialized.
The most popular maple product is obviously syrup, but don't forget there's also maple butter (delicious for breakfast when slathered on a slice of toast) and sugar loaf, which can be grated to sweeten a multitude of different dishes. Then there's the oh-so-decadent dessert, namely sugar pie, and taffy poured on fresh snow… a sweet indulgence for so many Quebecers!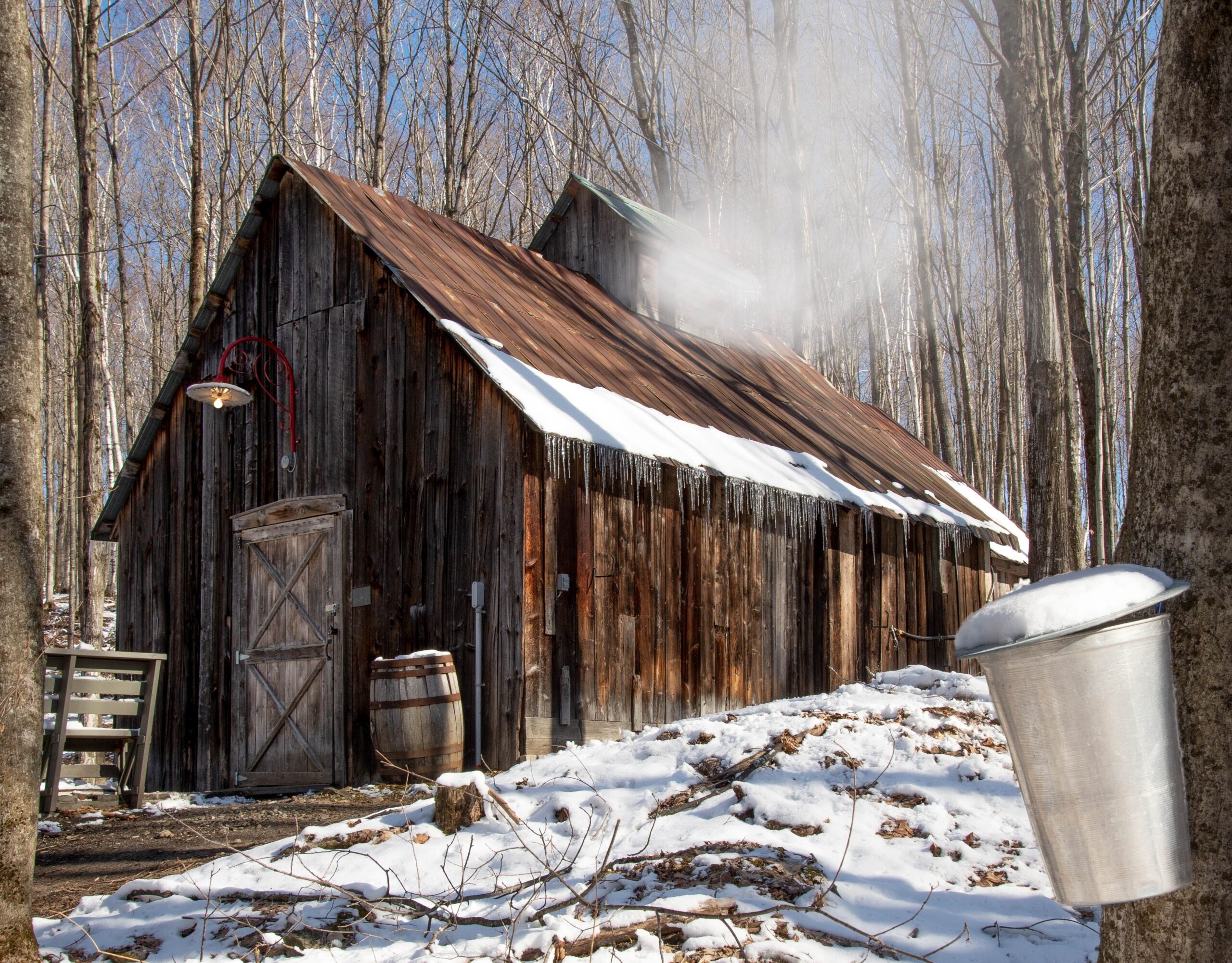 Then and Now
Traditional sugar shack dishes typically consist of omelettes (with lashings of maple syrup), sausages, bacon, ham, baked beans, 'oreilles de crisse' (crispy pork rinds), and pea soup (among other ingredients). But nowadays, sugar shacks are 'reinventing' their food, due in part to Martin Picard's popular TV program―Un chef à la cabane.
Domaine du Cap is one of them. In addition to offering 'traditional' dishes, it also makes innovative maple-infused products such as gelato, sorbet, barbecue seasonings, marinades, vinaigrettes and so on.
Is your mouth watering yet? If so, you'll be happy to learn that many of those products will be on sale at our pop-up sugar shack!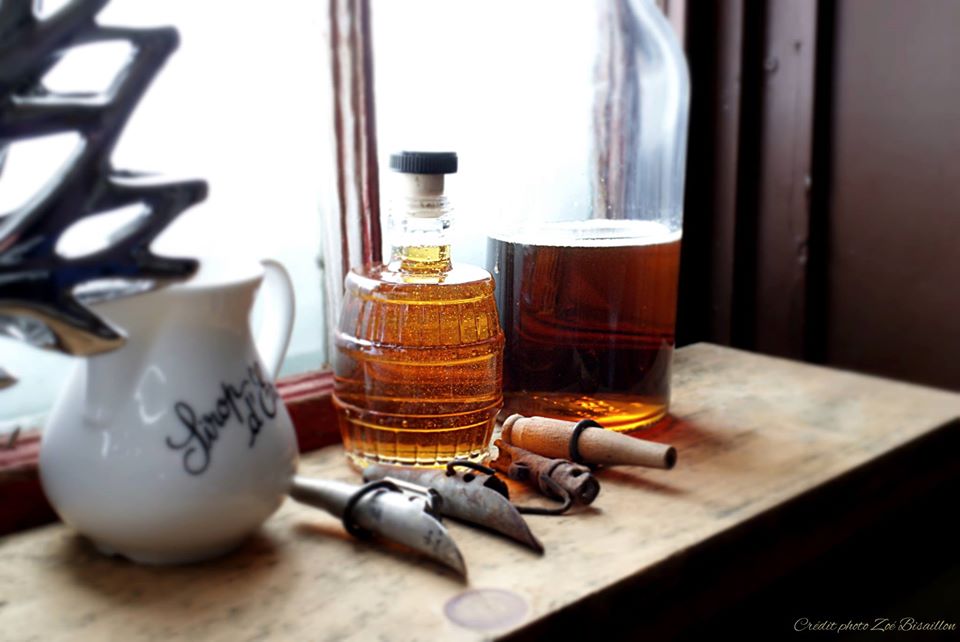 And While You're Here…
There nothing like going for a good, long walk to work up an appetite! The nearby Marais de la Rivière-aux-Cerises with its magnificent views, is the ideal place to expend some energy with your friends, family or partner. One of the departure points, opposite the Du Moulin parking lot, is a mere two-minute walk from the Versō hotel.
Window shopping can also make you hungry! A short walk into downtown Magog will bring you to dozens of interesting boutiques and stores, selling books, clothing, accessories, jewelry, artwork, and a lot more besides. Wandering from store to store on a sunny day, with a coffee in your hand, is retail therapy at its best!
There's so much to see and do in Magog, so why not prolong your visit and spend an overnight (or longer!) with us? You can recharge your batteries in our brand new (and super-comfortable) rooms, enjoying breathtaking views of the lake!
---
To read more blog articles, click here !