Versō, a new boutique hotel, opened its doors in August 2021. It is part of PAL+, a tourism group, which had the idea of offering a one-of-a-kind immersive experience to its key customers when they visit the Eastern Townships. Discover the Versō experience! But first, take a peek behind the scenes.
Each Room is Unique
The rooms in Versō have been renovated from top to bottom and decorated with careful attention to detail, to create veritable little sanctuaries of peace. Taking their cue from the wildly popular "Mad Men" TV series, the rooms feature the designs of the 1950s and 60s―a retro look that remains elegant and chic.
The décor features hardwood floors, 1950's-inspired teak furniture, ceramic mosaics, benches under bay windows―a nostalgic ambience created by Camdi Design, a longtime partner of the PAL+ group.
Simple lines, refined colours and a touch of modernity have been added into the mix, blending perfectly with the retro décor of each individual room.
Music fans who loved the performers of the 1950s, 60s and 70s, will get a kick out of the album covers that decorate the walls! Robert Charlebois, Les Baronnets, Louise Forestier and Michel Louvain are just some of the big names from those eras and they'll be your personal "companions" during your stay at Versō!
The beds are outfitted with the best quality linens and large windows let in lots of natural light. Most of the 54 rooms face the lake, allowing you to enjoy the most spectacular sunsets.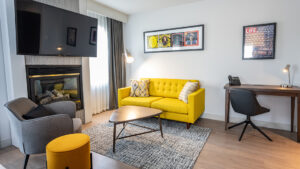 A Terrific Location
Versō hotel has a hard-to-beat location―namely, right on the shores of Lake Memphremagog!
Not only that, by being in the heart of the city of Magog, there are all kinds of things to see and do! A 10-minute stroll brings you to the Main Street (rue Principale) where you'll find a great selection of stores, art galleries, boutiques, cafes, and restaurants.
If you're a culture vulture, you'll find a couple of entertainment venues in Magog, as well as numerous theatres in nearby Sherbrooke.
A Region to Discover
If you love the great outdoors, you'll be faced with an embarrassment of choices! The Eastern Townships is a year-round destination and it offers scenic hiking paths, mountains (including nearby Mont Orford, Mont Chauve and lesser-known Mont Chagnon), bike trails, as well as numerous ATV and snowmobile trails.
You'll be blown away by the scenes of the Townships! We have so many attractions and activities―so be sure to come to our region during your next vacation or better still, next weekend!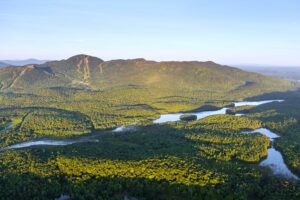 Rooms for Every Occasion
No matter what your budget, or the reason for your stay at Versō (Business? A romantic weekend?) or whether you are part of a couple or a family, you'll find the perfect room to respond to your needs.
Every room has high-speed Wi-Fi, a state-of-the-art bathroom with a large shower (or tub with shower) and a smart TV with a 54-inch screen. Some rooms have a living room area or an office space―ideal for corporate guests or just to relax.
A number of rooms also have fireplaces―a cozy feature where you can warm up during a winter getaway.
Is your next summer vacation going to be at Versō? Cool off with a dip in our outdoor pool and enjoy the view of Lake Memphremagog. For more details, check out our rooms!
A Treat for the Senses

Your Versō experience wouldn't be complete without a visit to Kóz, our brand new bistro, which is right next to the hotel. The Mediterranean-inspired menu enjoyed in the company of fellow diners, will transport you into a different realm―your haven of peace in downtown Magog!
Our team will offer advice by suggesting tasty, innovative dishes created by Chef Geneviève Filion―sharing plates paired with a wide choice of wines, carefully selected by our sommelier.
Pre-dinner, enjoy a selection of signature cocktails whose flavours evoke the sunny climes of Greece or Turkey… During the summer, you can dine on the lakeside terrasse where you can let your imagination roam to the scenes of Greek Islands!
Feel like a quick snack? Drop by the Kómptoir where you'll find coffee, gelato, salads, soups and sandwiches―enough to take the edge off your appetite.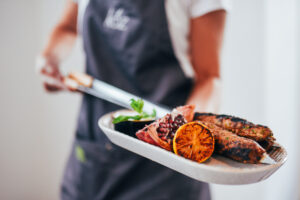 THE Event Venue!
Whether you're visiting the Townships for a romantic getaway, a family gathering or a corporate meeting, Versō fits the bill. Get behind the scenes with our fully-equipped meeting room can be adapted to your needs by our professional staff who will be happy to help you organize your corporate or celebratory event.
Versō: your haven of peace in downtown Magog. Book your room today!
---
To read our other blog posts, click here!